With asparagus at the height of its season, I've been indulging — whether eating it roasted, sauteed or grilled. I also like to take advantage of asparagus in spring by making this tasty and super easy creamy asparagus soup.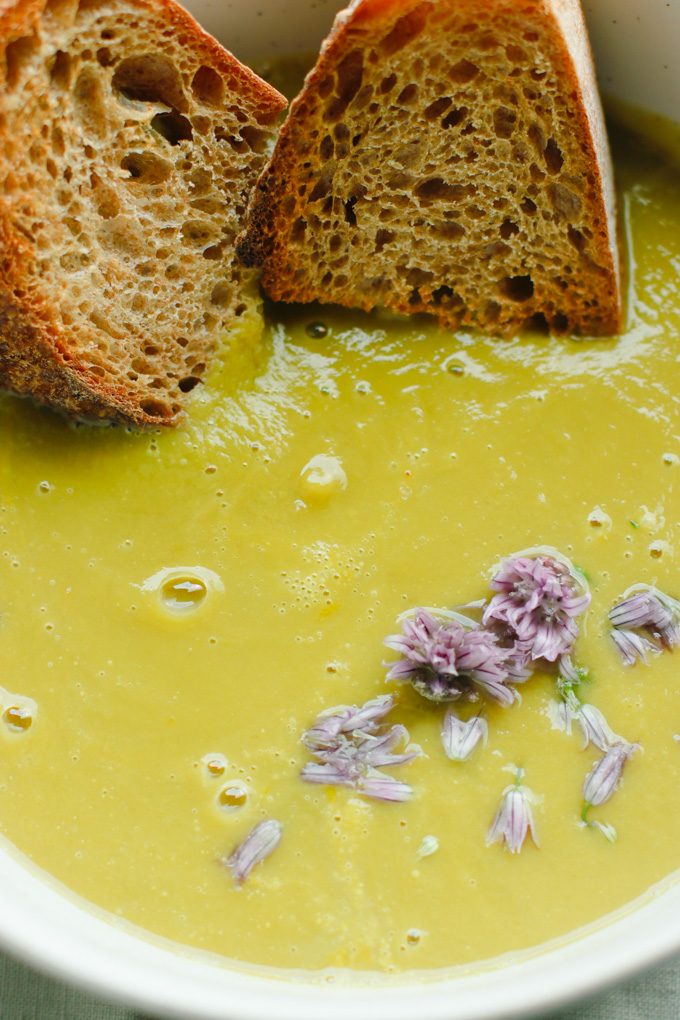 Asparagus pairs well with so many things, but I was inspired when I saw this asparagus right next to flowering chives at the farmers market. The purple from the chive flowers perfectly complimented the green of the asparagus and so a pairing was successfully made.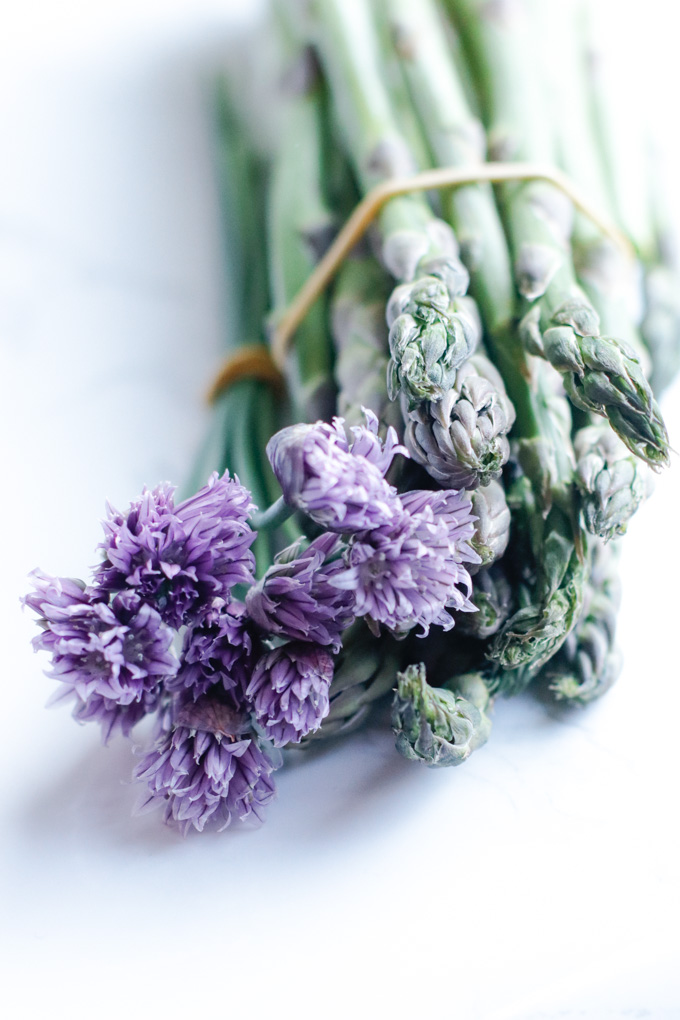 This asparagus soup is a great way to start a meal and is always a crowd pleaser. This soup can also be turned into a meal in-and-of-itself by adding some toasty bread and a poached egg — a perfect light, yet satisfying meal.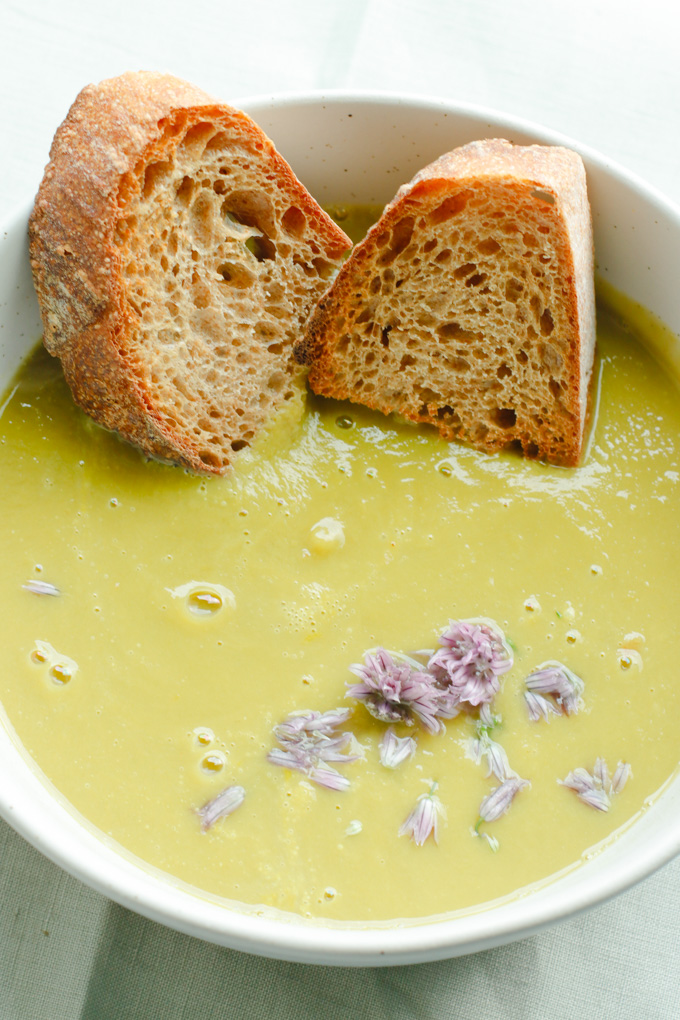 Print
Simple Creamy Asparagus Soup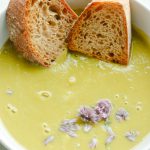 2

lbs asparagus, ends removed

1

T Extra-virgin olive oil

1

large yellow onion, peeled and roughly chopped

2

sticks celery, trimmed and chopped

2

leeks, trimmed and chopped

8

C organic vegetable or chicken stock
sea salt
freshly ground black pepper

8

slices sour dough bread, toasted
Instructions
Chop the tips off your asparagus and put these to one side for later.
Roughly chop the asparagus stalks.
Get a large, deep pan on the heat and add a good lug of olive oil.
Gently sauté the onions, celery and leeks for around 10 minutes, until soft and sweet, without coloring.
Add the chopped asparagus stalks and stock and simmer for 20 minutes with a lid on.
Remove from the heat and blend with a hand-held blender or in a blender.
Season the soup bit by bit (this is important) with salt and pepper until just right.
Put the soup back on the heat, stir in the asparagus tips, bring back to the boil and simmer for a few more minutes until the tips have softened.
Toast your sliced sour dough.
To serve, divide the soup between eight warmed bowls and place a piece of toasted sour dough into each.