Get ready for next-level chocolate cookies which sandwich a gorgeously spiced chocolate ganache in the middle. These beauties are a product of Yotam Ottolenghi and Helen Goh and one of the two recipes I've tried from their book, Sweet. (You must also try their malted banana bread recipe – epic!)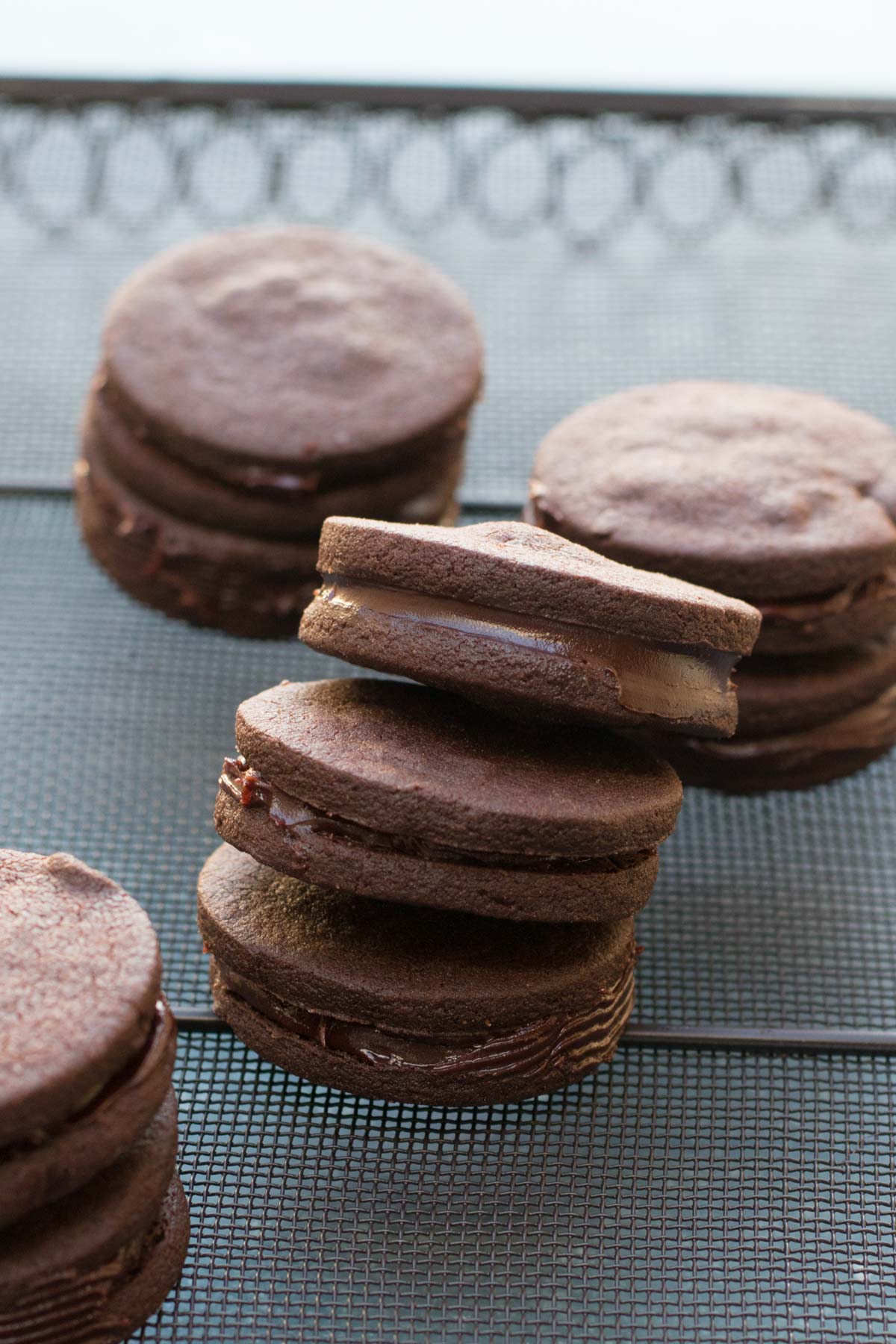 These cookies do require a little time and attention but are not hard to make. All you need is time but it was nice to take on a recipe that required my focus 100% – which always feels very meditative to me. The ganache is a water ganache — something I'd never made before.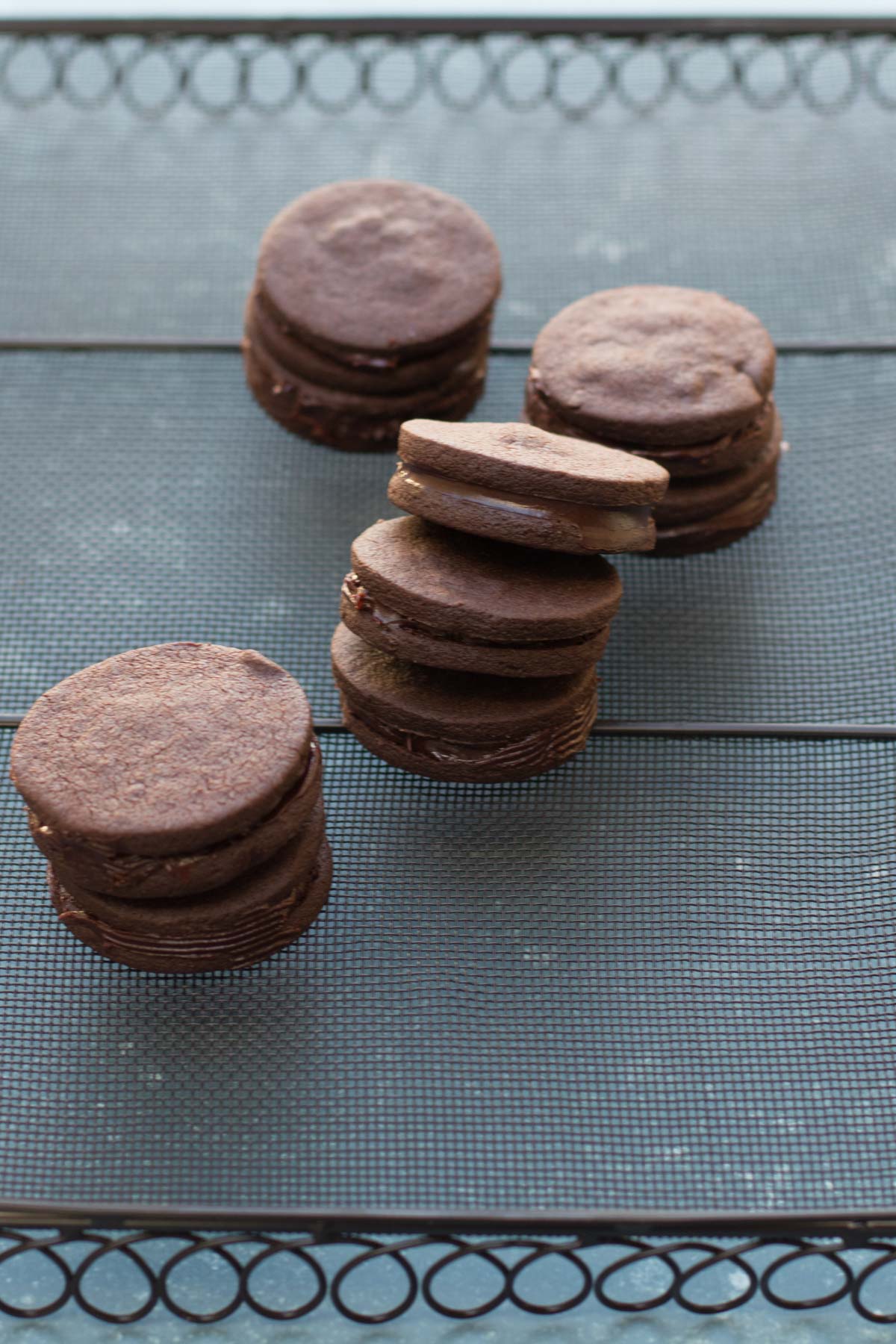 I didn't put ganache on all of the cookies at once. I made enough for my dinner party that night and then stored the cookies and ganache separately. The next day I took the rest to work and added the ganache in our little office kitchenette. They were as crisp and fresh as the night before.
Print
Chocolate Cookies with Spiced Chocolate Ganache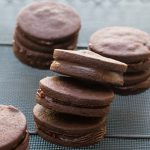 Cookies:
3/4

C plus 1 1/2 t / 190 g unsalted butter, cubed and at room temperature

2/3

C / 130 g granulated sugar

1/2

t flaky sea salt

1 3/4

C / 220 g all-purpose flour

3/4

C / 75 g Dutch-processed cocoa powder

1/4

t baking soda
Water Ganache
1/2

cinnamon stick
shaved peel of 1/2 orange

1/2

t crushed red pepper flakes

6

T / 90 ml boiling water

4 1/2 oz

/ 125 g dark chocolate (70%), roughly chopped into 1/3 inch pieces

1/2

vanilla pods seeds, scraped

1/4

t flaky sea salt

1/4

C / 50 g granulated sugar

2 1/2

T / 50 g light corn syrup

3 1/2

T / 50 g unsalted butter, cut into

3/4

inch cubes
Instructions
Make the cookies.
Place the butter, sugar, and salt in the bowl of an electric mixer with the paddle attachment in place.
Beat on medium-high speed for about 3 minutes, until light and fluffy.
Sift the flour, cocoa powder, and baking soda into a bowl.
Turn the speed of the mixer to low, then add the dry ingredients in two batches until a dough forms.
Tip onto a clean work surface and knead gently until smooth and uniform.
Cover the dough loosely in plastic wrap, press to form a disk and place in the refrigerator to firm up. About an hour.