Padrón peppers were one of our favorite food discoveries during our trip to Spain. These lovely little peppers are a popular tapas all over Spain and that's no surprise. They're super tasty and easy to throw together. Eating them also adds a little excitement to your meal — while most Padrón peppers are mild and sweet, expect to be hit over the head with heat once in a while. 
Padrón peppers are a must for a tapas meal. I like to couple these peppers with a briny feta to compliment the pepper and also combat the hit of heat that some peppers packs. If you really can't tolerate any heat and don't want to risk getting a hot pepper then a good substitute for Padróns would be Shisito peppers.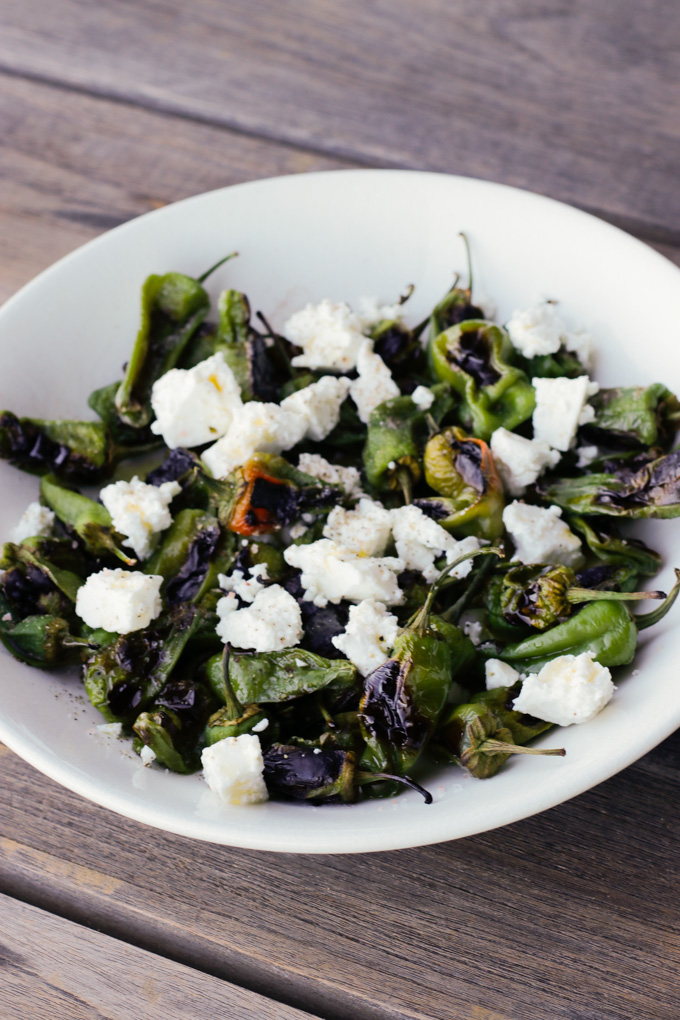 Most recipes you'll find call for frying the peppers but I like to dry roast them in a sauté pan and then top them with a generous drizzle of high quality EVOO and a good sprinkling of flaky salt. The final touch, as I've already mentioned, is a good crumble of feta cheese. I know this is not a particularly Spanish ingredient but I served the feta version to my great friend Tino, who also happens to be Spanish, and he totally approved. 🙂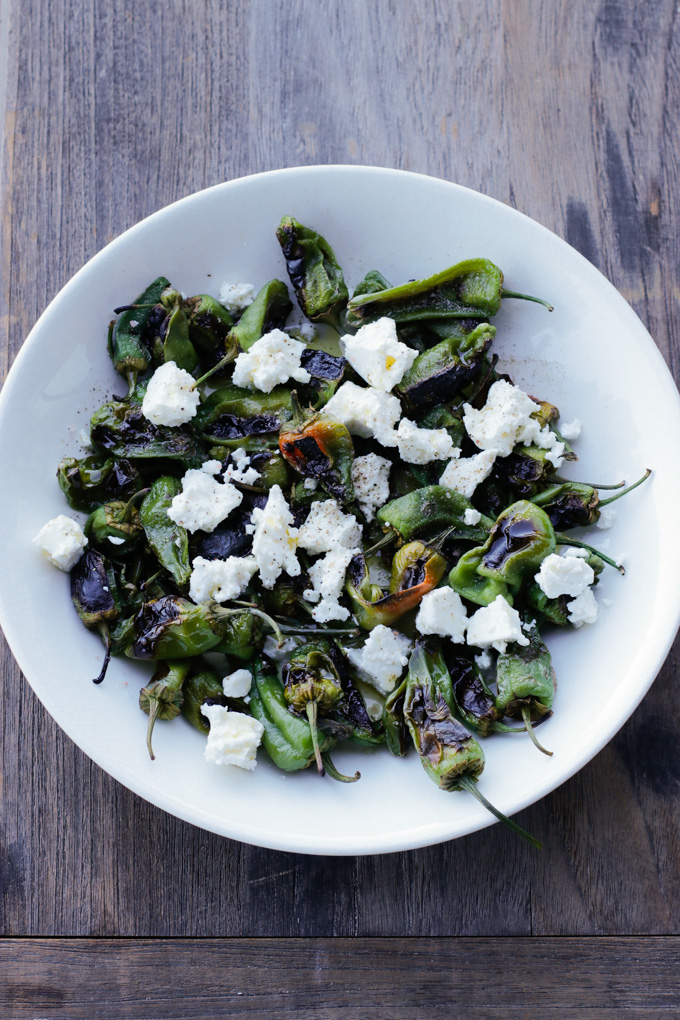 You can see my full Spanish inspired tapas menu here.
Print
Padron Peppers with Feta
1 pint

Padron peppers

2

ozs Feta cheese

1

–

2

T Extra virgin olive oil
Maldon salt or other flaky salt
Instructions
Heat a wide non-stick pan on high until good and hot.
Add the peppers and cook them over medium, tossing and turning them frequently until they blister.
Transfer peppers to shallow serving bowl.
Add the crumbled feta.
Drizzle with great olive oil.
Sprinkle the peppers with the flaky salt and serve.