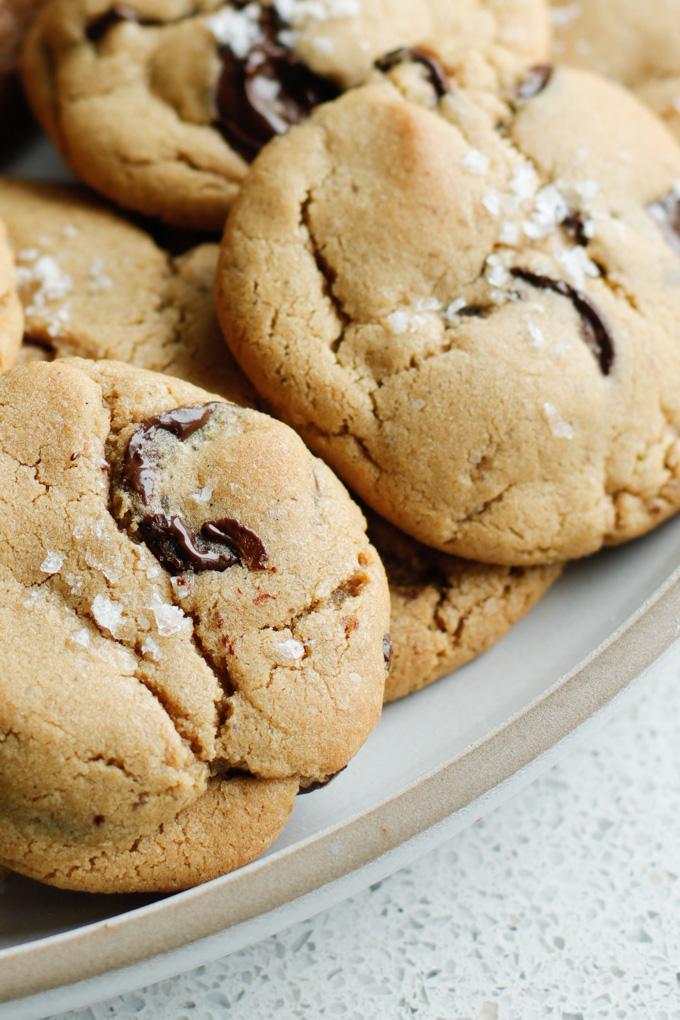 Salted chocolate chip cookies — what is it about these warm, oozy cookies that puts everyone in a giddy mood? Whatever the magic, I make sure that my pantry always has the ingredients needed to whip up a batch on a whim.  I also have a secret weapon that makes homemade salted chocolate chip cookies even easier — the Not Without Salt Salted Chocolate Chip cookie mix.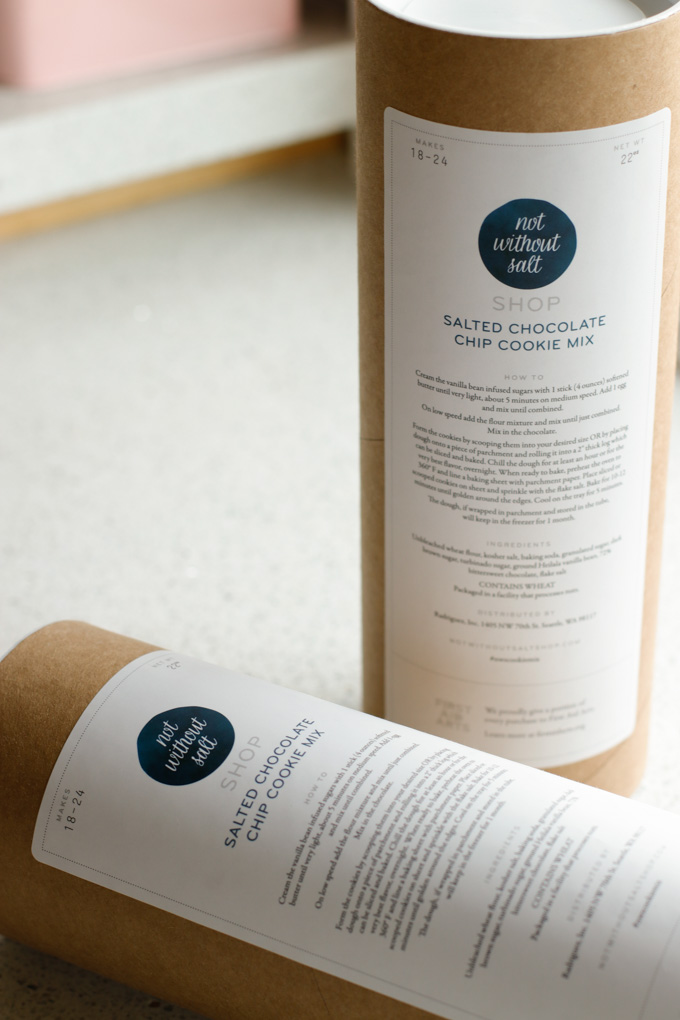 This mix is great to have on hand because all you have to do is add butter and an egg to the ingredients provided. This is especially helpful when even the thought of having to measure out ingredients is too much to bear. In the package you get a bag of  vanilla bean infused sugars — three different types of sugar, to be precise. You also get the flour mixture, a generous amount of amazing 72% chocolate wafers, and of course, high quality salt to sprinkle on top of the cookies.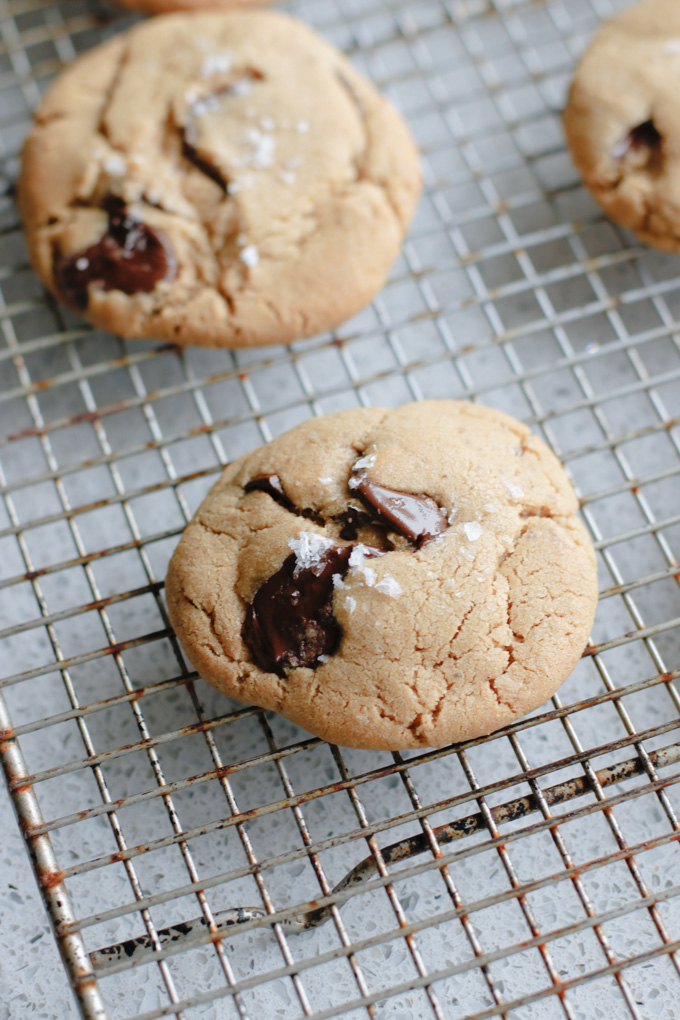 Ashley Rodriguez of Not Without Salt gives very detailed instructions, especially with regards to creaming the sugar and butter. Ashley recommends you cream the two in a mixer for 5 minutes, and I have to say this makes all of the difference. Don't take shortcuts with this part of the process.  The other thing Ashley recommends is refrigerating the dough for at least an hour — and for best results up to 24 hours. I've tried both and because I'm impatient, I found that if I scoop out mounds of the dough onto a baking tray and refrigerate the tray for at least an hour then I get the same results. . . and I get to eat them sooner! These truly are hands-down the BEST chocolate chip cookies I've ever had and everyone I've served them to agrees — including my brother, who sent me a desperate text a few weeks ago begging for the recipe.
Another reason I love buying this mix is that part of the proceeds go to the First Aid Arts, an amazing organization that uses arts-based healing to help trauma survivors — a truly worthy cause.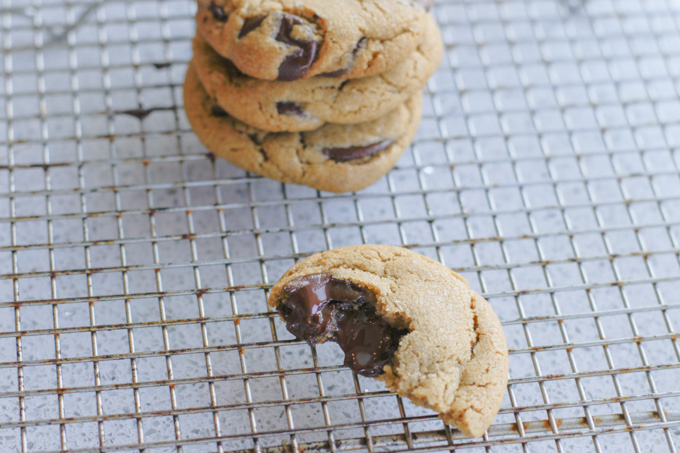 I just reordered more of the cookie mix and this time I also added the Cherry Chocolate Chip with Cardamom Salt mix too! OMG, how amazing do those sound? I'll be making these as soon as I get the shipment and will report back.
In the meantime, run, don't walk to make these salted chocolate chip beauties, or order a few of Ashley's mixes to have on hand.
Print
Sublime Salted Chocolate Chip Cookies
Adapted from Not Without Salt. This cookie recipe has become my go to and I bet it will become a staple for you as well.
2

sticks (8 oz) butter

1/4 cup

(

2 oz

) white sugar

1/4 cup

(

2 oz

) Turbinado sugar

1 3/4 cup

(

12 oz

) light brown sugar, packed

2

 eggs

2 tsp

(

1/4 oz

) vanilla

3 1/2 cup

(

1

lb. ) all purpose flour

1 1/2 tsp

baking soda

3/4 tsp

salt

1

lb. chocolate (use the best quality chocolate you can.  Cut chocolate chunks roughly

1/2

inch with a serrated knife)

1/2 teaspoon

good quality salt, sprinkled on top of each cookie before baking
Instructions
In a stand mixer, cream the butter and the sugars until fluffy, about 5-7 minutes on medium high, making sure to scrape down the side of the bowl.
Continue mixing while adding the eggs one at time. Incorporate each egg completely before adding the next.
Add the vanilla. Scrape down the bowl.
In a separate bowl combine the flour, soda and salt.
With the mixer on low, slowly add the flour. Mix until just combined.
With a spatula fold in the chocolate.
Scoop out mounds of the dough on a parchment lined baking tray, leaving about 2-inches between each.
Place baking tray in the refrigerator for at least an hour.
When ready to bake, sprinkle a dusting of good quality sea salt on each mound of cookie dough.
Bake at 360 degrees for 10-12 minutes. The cookies should be lightly golden on the outside and soft and oozy on the inside.