Ok, so I have a second food and movie reference. One of my favorite scenes in Volver – another Pedro Almodóvar where food features prominently — is of Penelope Cruz carrying a metal pale full of flan! I'd never seen flan served that way. Flan or crème caramel, is one of my favorite desserts. Creamy and delicate – it's a dessert my friends often ask me to make.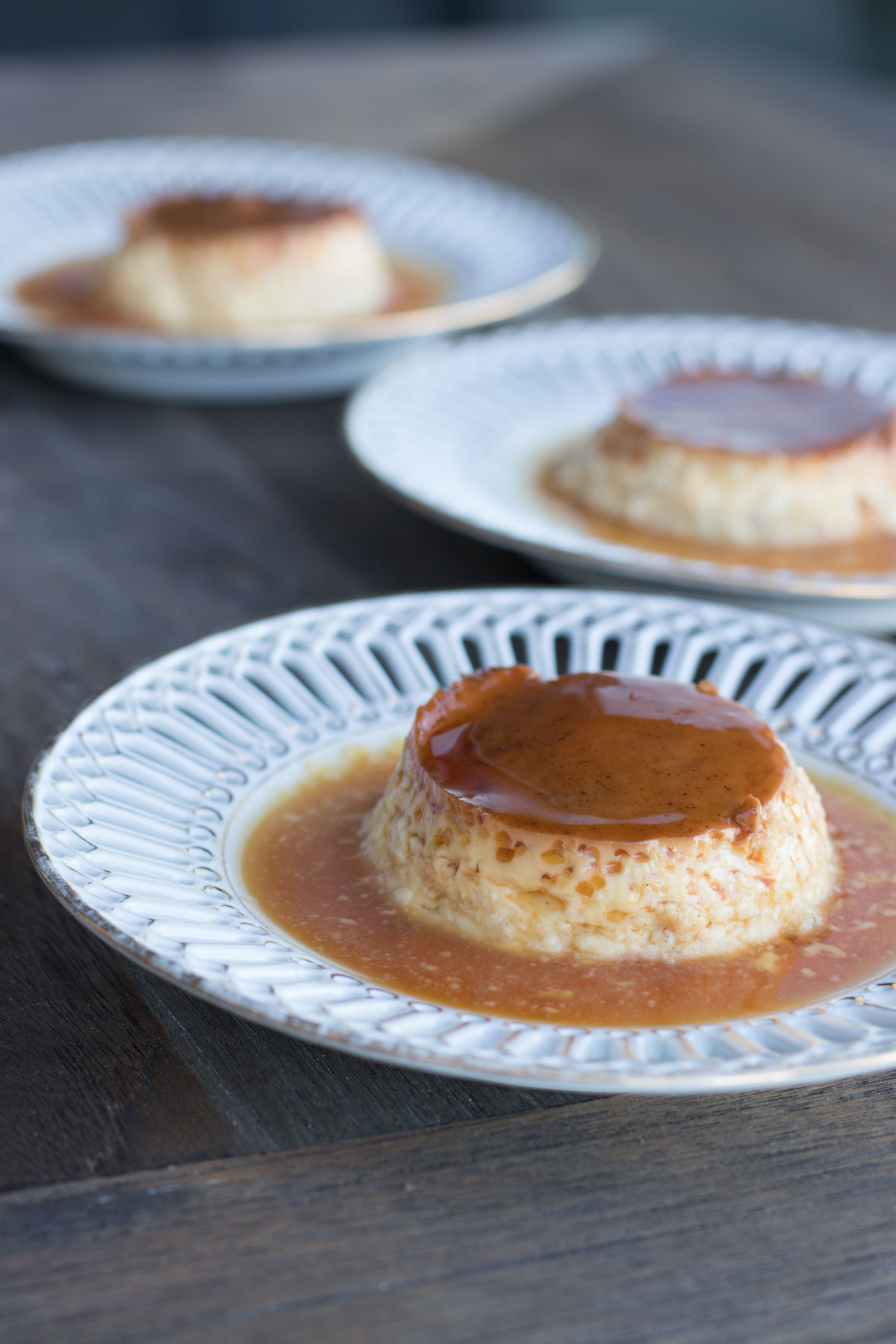 When making flan you have to ensure you give it time to set overnight in the fridge — making it the perfect make ahead dessert for dinner parties. The trickiest part of flan is the caramel. Make sure you are 100% focused when adding the caramel to your ramekins and that you move fast. I like to warm my ramekins to give me a few more seconds to spread the caramel evenly across the bottom of the ramekin. I wasn't so speedy with this batch and they aren't my most beautiful but they were delicious nonetheless.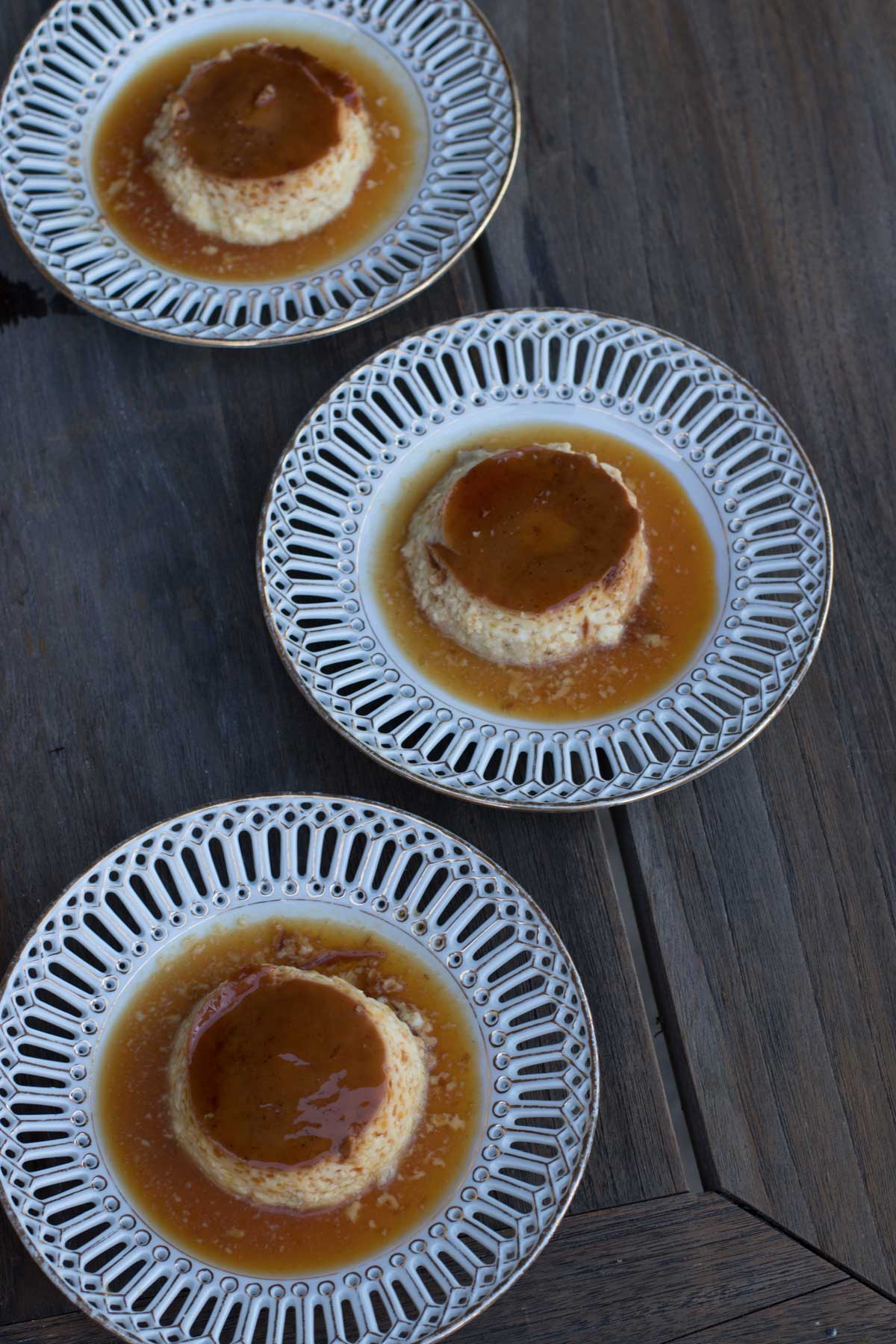 Print
Classic Spanish Flan
Recipe adapted from José Andrés.
1/4 cup

plus 1/3 cup sugar

2

large eggs

1 cup

heavy cream

1 cup

half-and-half

1 1/2 teaspoons

vanilla extract
Instructions
Pre-heat the oven to 325 degrees.

To make the caramel, put 1/4 cup of the sugar in a small, heavy-bottomed saucepan and add 2 tablespoons of water.
Cook over medium-low heat until the sugar dissolves. Increase the heat and boil the syrup, stirring and swirling the pan, and you'll see the caramel turning a light brown color. Continue to cook for 5 minutes until it becomes a dark amber color. Keep an eye on the caramel as it cooks; you don't want it to burn.
Quickly pour the caramel into six ramekins, coating the bottoms evenly. Set aside to let cool and harden.
In a medium bowl, whisk together the remaining 1/3 cup of sugar and the eggs.
Pour in the cream, half and half and vanilla and gently mix together well.
Strain mixture through a sieve into bowl with a lip, or a pitcher.
Set the caramel coated ramekins in a roasting pan and pour the custard into the cups. Carefully fill the pan with hot water up to a level in the middle of the ramekins.
Cover the pan with foil and carefully place the pan in the pre-heated oven and bake for 25 minutes.
Rotate pan and cook for another 20-25 minutes, until the custard is set.
Remove the pan from the oven and let custard cool in the pan for about 30 minutes.
Transfer ramekins to a plate to cool completely, then cover with plastic wrap and refrigerate overnight.
To serve, gently run a thin knife around the inside of the ramekin to loosen the flan. Cover with a plate and invert the ramekin onto the plate and allow the custard to come loose onto the plate. The caramel will pool around the flan.